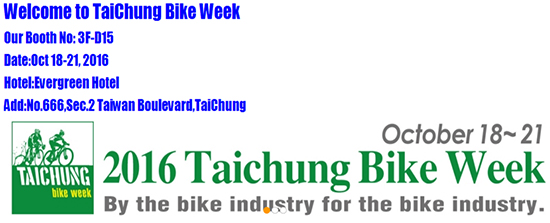 Taichung Bike Week is a 4 days event being held from 18/10 to 21/10 2016 at the Evergreen Hotel Taichung in Taichung, Taiwan.
This event showcases products like OEM Bicycles, bicycle components like Frame, Fork, Wheel etc. in the automotive industry.

The booth Nos. 3F-D15, PRO-MANCE is looking forward with great expectation to your kindly visiting, a series of our new products waiting you.